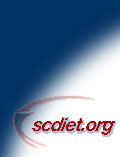 Below you'll find some of the fish recipes that members of the SCD mailing list have mailed to one another...



3/4 cup grated parmesan cheese
1/2 cup butter, softened
3 tablespoons chopped green onions
3 tablespoons mayonnaise
2 teaspoons chives
6 grouper fillets (or other mild white fish)
3 tablespoons lemon juice
1/4 teaspoon pepper

Combine cheese, butter, green onions, mayonnaise, and chives; mix well and set aside. Place grouper in a single layer in a greased baking dish. Pour lemon juice over fish; sprinkle with pepper.
Broil fillets 6-8 minutes or until fish flakes easily.
Remove fron oven; spread top of fillets with cheese mixture.
Broil fillets an additional 2-3 minutes or until cheese is lightly browned and bubbly.



1 can (14 oz.) salmon
half cup yogurt
2/3 cup almond flour
quarter sm. Cucumber, seeded and diced
quarter cup liquid
2 eggs, beaten

CUCUMBER DILL SAUCE:
half sm. Tomato, diced fine
3 Tbs. Onion, finely chopped
1 Tbs. Fresh dill
half tsp. Salt and Pepper
half tsp. Dried dill
2 tsp. butter

PATTIES: Drain salmon. Combine all ingredients together. Form 6 patties Cook in butter in skillet over medium heat about 4 minutes on each side or until browned.

SAUCE: Mix all ingredients well. Serve over patties



This is something we really like at our house. If you miss breaded, fried fish, you might like it too.
1 1/2 cups almond flour
1 egg
3 good size catfish fillets (red snapper would be good as well)
chopped garlic
salt & pepper
ground cayenne pepper
oregano
olive oil

Break egg in a bowl and scramble with a fork. Put aside. Put almond flour in a pie plate and season with plenty of salt and galic, cayenne, and oregano to taste. Cut fillets into serving size portions, dip them in egg, roll them in flour, and fry them in olive oil until browned, turning once. Catfish is thick, and might not be done through at this point, so line a pan with foil, put the browned fish in it, and cover it with more foil (or if you don't mind the clean up, put it in a covered casserole). put it in the oven at 300 degrees F. for about 20 minutes. If you have flour leftover, put egg in it, form it into patties, and fry it up for mock hushpuppies.



2 lbs fish
1/4 cup lemon juice
3 T olive oil
3 cup chopped tomatoes
1 cup chopped onion
1 lg clove minced garlic
1 T chile powder
1/4 tsp ground cloves
1/4 tsp ground coriander
1/4 tsp ground cumin
1 T honey
1 cup chopped olives
salt, pepper, parsley

Chill the fish in a little lemon juice and sprinkled with salt.
Saute the onions, garlic and spices in oil.
Add tomatoes, honey, olives and lemon juice and simmer 15 minutes or so.
Pour sauce over fish, season with salt, pepper and parsley and bake 20-30 minutes at 350F (180C).



Just had some delicious flounder for dinner, and it was quick and easy to make.

Almond flour is a godsend!
1 1/2 pounds flounder fillets
1 egg
1 - 1 1/4 cups nut flour
3 tbsp butter
Salt and pepper to taste


Break the egg into a bowl big enough to hold all the fish, and beat the egg with a fork. Add the fish and make sure it all gets well coated with the egg. Melt half the butter in a large, heavy skillet, dredge half the fish fillets in flour and fry over medium heat until golden brown on both sides and just cooked through.
Set on a plate and keep warm.
Melt the rest of the butter and repeat with the rest of the fish.
I sprinkled the fish with salt and pepper on one side while the first side was browning. This would be good with a little lemon juice squeezed over it as well.

Enjoy,

Nancy



Here's another SCD friendly recipe that I just found. I know nothing about Passover or Gefilte fish, so you may want to take this into consideration before trying this!
1 med. onion, coarsely chopped
2 tbsp. unsalted butter
1 lb. carp fillet
1 lb. whitefish fillet
salt and freshly ground white pepper
4 large eggs
1 1/2 cups finely ground blanched almonds
12 cups strained fish stock (see note below)
carrot slices, steamed or cooked in boiling water, for garnish
parsley for garnish
prepared horseradish for serving

In a skillet, saute the onion in the margarine (oil), until soft.
Combine the onion with the carp and whitefish and chop finely with steel blade in food processor (or chop by hand). Put the mixture in a bowl and season with salt and pepper to taste.

Add the eggs and mix well to blend. Blend in the almonds.

With wet hands, shape the fish mixture into ovals, using 2 tablespoons for each. Place the ovals in a pot of lightly boiling fish stock, cover and cook at a slow boil for about 30 minutes. Remove the fish balls from the bouillon and arrange on a serving dish. Strain the bouillon through a fine strainer over the fish and refrigerate. The bouillon will jell.

To serve, arrange one or two cooked carrot slices on each piece of gefilte fish, decorate with parsley and serve horseradish on the side.

Note: if you are using a standard recipe for fish stock, you might add more carrots and onions, and tomato, zucchini, celery, parsley, bay leaf, and leek, for additional flavour. Because the taste is delicate, you may wish to serve it without horseradish or with an herb or horseradish-flavoured mayonnaise.


Janice