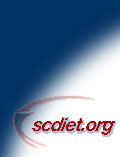 Below you'll find some of the cheese recipes that members of the SCD mailing list have mailed to one another.... If there is any contradiction between instructions in Breaking the Vicious Cycle and any recipe in these archives, kindly adhere to what the book states.
Editor's note: some people's colons don't agree with a lot of cheese in their diet.



Crunchy Cheese Chips

Have you tried crunchy cheese chips? They crunch like potatoe chips and are delicious. We use shredded cheddar cheese. Put a thin layer of cheese on a hot griddle and keep it over low heat. When one side is a little brown you can flip it over and brown the other side lightly. I like to cool it on a paper towel.

When it's not to hot to touch break it up and enjoy.

Sharon



Chile Rellenos Casserole

Hi All,

I am looking around for recipes that widen the variety. Here's one that I found on the Internet. It looks yummy to me:

* Exported from MasterCook II *

Chile Rellenos Casserole

or

Quiche

Recipe by: Barbara Pollack

Good news. I used finely ground almonds instead of flour to make my chile rellenos casserole. It worked well--much better than leaving it out. Without flour the eggs never got firm enough. The almonds solved that problem but did not add a noticeable flavor.

This recipe is now ready to share.

I make this in two quiche pans using a 27 ounce can of green chiles from Rosarita. I have used another brand (can't think of its name) which didn't fill the cans as full so it might be a stretch to fill two pans. You might want to use fresh chiles if you want to be super SCD legal.

Feel free to use more cheese if you like--we like the bite of the peppers to come through loud and clear.

I usually make a tomatillo salsa with this--but any mild salsa should be tasty.

I serve Mexican rice to the non-dieters and salads for everyone.

BTW, I used to make this VLF with nonfat cheese (except on top where I used the real thing) and egg beaters. It was pretty good--but this way is mu-u-uch better.
27 ounces canned green chiles -- whole (or fresh)

22 ounces cheddar cheese

6 eggs

1/4 cup almond flour

1/2 teaspoon salt

Prepare flat baking dish(es) (e.g. quiche pans) by greasing or spraying with nonstick spray. Thoroughly blend eggs, almond flour, and a pinch of salt. Pour a thin layer on bottom of baking dish(es) reserving more than half for topping. Clean any seeds and membranes out of the peppers. If peppers are whole and in good shape, you may stuff each one with a thick piece or rolled-up slice of cheese and place in a single layer in the baking dish. If the peppers are not whole or if you are pressed for time, spread out half the peppers in a single layer, inside up, in the baking dish and layer cheese evenly over them using about 3/4 of the cheese. Top with the remaining peppers in a single layer, inside down. Cover with the remaining egg mixture. Sprinkle the remaining cheese over the top. Bake at 375·F until cheese is melted and slightly browned-about 30 minutes.

Note: the traditional recipe for chile rellenos involves beating the egg whites stiff and folding in the yolks et al, coating the stuffed pepper with this mixture and then deep frying. Very tasty--but a lot of work.

Barbara Mills




Hi everybody! I just wanted to share this terrific recipe with you all. My mom has been fantastic at finding and adapting recipes so that they are allowable on the SCD. This one is an awesome cheese souffle and is definetely a favorite in our house, it goes with just about anything.

Barb's (that's my mom) Souffle
4 eggs, seperated
1 cup dry curd cottage cheese
1/2 cup homemade mayonnaise
1 cup shredded cheddar cheese
1 tsp dill or 1 tsp thyme

In food processor with metal blade process egg yolks, mayonnaise, and cottage cheese until smooth. Add cheddar cheese and process for a few seconds. Beat egg whites until stiff. Fold mixture in food processor into egg whites. If desired 1 tsp of dill or thyme may be added for a variation.

Pour into souffle dish and bake at 350 degrees F (180 C) for 45 minutes.

This souffle never fails. Hope you enjoy!

Regards,
Martine



> cheddar / almond flour / onion
3 cups almond flour
2/3 cup shredded sharp cheddar cheese
1/2 stick of butter
A few tablespoons of honey (optional) (I used 2 tbsp.)
1/3 chopped medium onion

Mix this all up, then add a mixture of:

2 eggs 1 tsp. baking soda 1 tsp. salt 1 tsp. ground ginger



Mix well, spoon into muffin tins. Bake at 350 F (180 C) for about 30 min.



> cheddar / butter / horseradish
Cheese Ball with Bite

; )

Mix a grated block of sharp cheddar cheese with a quarter of a cup of softened butter. (Measures are approximate.) Add a tsp of white horseradish and a small amount of dry mustard. Blend in food processor a little at a time, adding a scant amount of water to get the blades moving if needed. Then shape your creation into a ball ; ) Coat with chopped pecan pieces. Looks lovely. Tastes better. Dip into "the ball" with carrot sticks, celery, red pepper, or try apple and pear slices that have been dipped in lemon juice to retain color. Excellent!

P



> DCCC / parmesan / cheddar
An alternative to potatoes and pasta

Mix well, form into 4 balls (moisten hands) roll into ropes about 1/2" thick. Length will vary as to the thickness. Pat down slightly, cut into 1" pieces. Bring pot of water to boil, then lower temp. to where the water is simmering, drop nochie into the water - when they rise to the top - remove and place into cold water, drain, refridgerate for 1 hour. Reheat and serve with tomato sauce with added mushrooms, SCD bacon, sauage, ham etc. These nochie freeze well.

Dot







The following recipe is something I have on had for day away from home trip.
1 pkg frozen spinach
12 oz mild cheddar cheese, grated
1 cup almond flour
1 tsp salt
1/4 cup melted butter
1 tsp baking soda
1 cup homemade yogurt
1/2 finely chopped onion (I use celery, can't tolerate onion)
2 eggs, beaten
you may add SCD shredded ham or bacon - whatever

Squeeze moisture from thawed spinach. Combine flour, cheese, salt, onion and baking soda. Fold in spinach, milk, eggs and melted butter (and additions). Spread in a greased 9x13 pan. Bake at 350 F (180 C) for 35 minutes (keep an eye on it - everyones oven heats differently). Eat warm or cold.