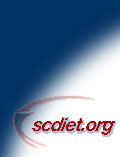 Below you'll find some of the chicken and turkey recipes that members of the SCD mailing list have mailed to one another.... If there is any contradiction between instructions in Breaking the Vicious Cycle and any recipe in these archives, kindly adhere to what the book states.





Jamaican Jerked Chicken

...it is a legal recipe for jerk chicken and it's absolutely delicious.

1) 1/4 cup minced green onions

2) 1 Tbsp oil

3) 1 Tbsp hot pepper sauce

4) 1 tsp cinnamin

5) 1/2 tsp salt

6) 1/2 tsp nutmeg

7) 2 large cloves garlic, minced

8) 4 boneless, skinless chicken breats (about 1 lb)

Mix first 7 ingredients in a large plastic bag. Add chicken, close bag and mix to coat chicken as evenly as possible. Refrigerate 30 minutes or overnight.

Grill or broil, 4 or 5 inches from heat, 10-12 minutes or until desired doneness.

Take care,
Tina (Ontario, Canada)



2-3 lbs. chicken, cut up

2 cups club soda

6 oz. tomato paste

1/4 vinegar

2 teaspoons instant minced onion

1/2 teaspoon celery seeds

1/4 dry mustard

1/4 teaspoon salt

1/8 teaspoon ground cinnamon

1/8 teaspoon ground cloves



Place chicken in lightly greased baking dish. Combine remaining ingredients in saucepan; bring to a boil. Reduce heat and simmer 5 minutes. Pour over chicken. Bake, uncovered at 350 F (175 C) for 1 hour or until done, basting frequently.



1/2 tsp dried basil


2 T olive oil


2 boneless/skinless chicken breasts


1/2 cup grated parmesan cheese


6 (approx.) kalamata olives (these are the key) - Cut each olive into 4-6 pieces, throwing away the pit.

Heat the oil in a skillet over medium heat. Add 1/4 tsp of the basil and then put the chicken in. Cover the chicken with 1/4 cup of the cheese and simmer covered (over low heat) for about 15 minutes (until chicken is done). Flip the chicken over and put 1/4 tsp of the basil on the chicken.

Then put the olive pieces on the chicken, finally covering them with the remaining cheese. Cook covered for another 5 minutes and then enjoy.

Another way to enjoy this is to add some spaghetti-type sauce. I haven't tried this, but I bet it is good.

Let me know how you like it.

O. Shawn Sobelman

<

ossobelman@ucdavis.edu

>



Mix in a plastic bag enough nut flour to coat chicken pieces (4-6)

1/2 tsp. salt

1/2 tsp.

pepper

1/2 tsp. sage

Dampen chicken pieces with water then toss one at a time in the bag until coated. Bake in oven at 375 degrees F (200 C) for approx. 45 minutes.



L



Honey-mustard Baked Chicken

This is verrrrry easy. Simply mix mustard and honey in equal proportions and pour over chicken and bake til done. I use chicken breasts and I bake them at 350 F (175 C) for about 50 minutes or so. It tastes even better the second day! This recipe also works well on salmon or any meaty fish.

Try with some lightly steamed asparagus on the side or perhaps string beans almondine. C'est bon!



P




For the chicken:

2 tbsp. minced lemon zest

1 tsp. minced fresh thyme

1 tsp. coarsely ground black pepper

1 tsp. salt

1 chicken, about 5 lbs.

1 lemon, cut in half lengthwise, and then sliced in 3/4 inch slices



For the sauce:

2 tbsp. butter

2 shallots, sliced

1 clove garlic, sliced

1/2 jalapeno pepper, finely chopped

2 tbsp. chopped fresh thyme

2 tbsp. chopped fresh sage

2 tbsp. chopped fresh rosemary

1/4 cup honey

1/3 cup lemon juice (fresh)

2 cups chicken broth

In a small bowl, combine the lemon zest, thyme, black pepper and salt. Using your fingers, loosen the skin of the chicken over the breastbone, legs and thighs. Tuck the lemon-pepper mixture evenly beneath the skin, covering each breast, leg and thigh. Squeeze the juice from one of the lemon slices over the skin of the chicken. Season with salt and pepper to taste. Stuff the rest of the lemon slices into the cavity of the chicken. Tie the legs together with kitchen twine.

Place the chicken in preheated 425 F (app 235 C) oven for 15 min., then lower temp. to 375 F (app 200 C).

To prepare the sauce, place the pan over medium heat and add the butter, shallots, garlic and jalapeno. Saute until softened, about 2 min. Add the thyme, sage, and rosemary and saute 1 min. more. Add the honey, lemon juice and chicken broth and simmer for about 5 minutes to reduce.

Serve chicken with sauce.

Note: I didn't have any chicken broth on hand so I made up some garlic broth instead ( boiled 12 chopped cloves of garlic and 1 tsp. salt in 5 cups of water for 30 min.). I used about 1 1/2 cups of this and about 1/2 cup of juice that was in the roast pan (after skimming of the fat) in place of the 2 cups chicken broth. I omitted the sliced garlic called for in the sauce.




Here is a recipe given to me by a friend. She left a crucial ingredient out of the written recipe, but I saw her make the chicken and added it back in. Folks, this recipe calls for a cube of butter stuck to the top of the chicken. That's what she didn't mention in the written recipe. Kosher diners can use a lump of rendered (or not!) chicken fat from another source and/or more olive oil.

Rub washed chicken with garlic and put garlic inside chicken. (I press the garlic and smear it.) Squeeze lemon over and in chicken. Sprinkle inside and out with oregano and pepper and a little cinnamon. Place in roasting pan and drizzle with oil and dot with butter. (AND affix a cube of butter to the top with toothpicks.)

Bake at 375 degrees F (200 C) until done, about 1 & 1/4 hours depending on chicken. Vegetables can be roasted in the pan, too.

Every 15 minutes or so, check the chicken and baste it. Turn vegetables.

I like this chicken when it's falling apart and melting in my mouth. Too bad it's my daughter who needs to gain the weight!

Bon apetit,
Lindsay



Crispy Chicken

This is nothing fancy but really delicious, so I make a huge batch at once to make many meals. I buy a pack of 12 or more chicken thighs (the skin of chicken thighs or legs gets crispier than with chicken breasts) and just put them in a big baking pan lined with tin foil, bake at 350 degrees F (175 C) for about an hour, then switch the broiler on for a while until the skins get brown and very crispy. I then freeze what I don't eat and have a bunch of ready-made meals in the freezer. I pop them in the toaster oven to warm up (the microwave makes them a little soggy), and have this for dinner a few times a week.

Optional: Spread on a honey glaze (honey and water mixture) before baking

Diane



2 1/2 cups minced cooked chicken breast

3 tbsp finely chopped onion

3 tbsp finely chopped celery

2 tbsp finely chopped carrot

2-3 tbsp nut flour

1 egg white

1/2 tsp sage

Pinch each of salt and pepper
Combine all ingredients and mix well. Roll into balls and place on a cookie sheet. Bake at 400 degrees F (220 C) for 10 minutes or until lightly browned. These are good plain or dipped in mustard. Hot or cold.

L



4 broiled boneless chicken breasts (w/a little olive oil, salt, pepper)


1 hand full of fresh dill (1/4-1/2 cup)


3/4 cup toasted walnuts


1/2 cup raisins


3-4 tablespoons of homemade mayo (i used the hard boiled egg one)

Cut chicken into small chunks; mix together and chow.




Chicken Fries

Take boneless chicken breasts and cut with a meat scissor in the shape of fries and then deep fry till golden brown and faily well done. Add some

homemade catsup and use you imagination.. also chicken nuggets taste great with an egg batter and powdered garlic and onion coating (no breading) make great finger snack... make them small and eat like peanuts.



I just made a delicious dip to go with some otherwise very bland boiled chicken that I thought I would share:

Combine yogurt, chopped oil-soaked sun-dried tomatoes and one chopped garlic clove in the blender until smooth.

Rosa



3 large ripe avocados


6 tbsp lemon juice


3/4 c. homemade mayonnaise


1 1/2 tbsp grated onion (or more!)


1/4 tsp celery salt


1 clove chopped garlic (or more)


salt and pepper to taste


2 c. diced cooked chicken


1/2 - 3/4 cup shredded sharp cheddar cheese

Cut avocados lengthwise, take out pit (leave skin on), spinkle each half with 1 tbsp lemon juice, set aside

Preheat oven to 350 degrees F (175 C)

Combine mayo, onion, celery salt, garlic, s & p in med bowl, stir in chix, mix well.

Drain excess lemon juice from avocado halves.

Fill with chicken mixture, sprinkle with cheese

Arrange filled avocado halves in single layer in baking dish.
Pour water into same dish to depth of half inch.

Bake for 15 minutes or until cheese melts.


Anne Worcester





1 small onion, chopped


1/4 cup water


1 cup choppped tomatoes


1/2 cup tomatoe puree (SCD legal only)


1 teaspoon dried whole oregano


1 clove chopped garlic


1/8 teaspoon pepper


4 chicken breast halves (about 2 pounds), skinned


2 cups hot cooked spaghetti squash

Combine onion and water in a 10-inch skillet; cover and cook over medium heat 3-4 minutes or until onion is tender. Stir in tomatoes, tomatoe puree, and seasonings. Cover, reduce heat, and simmer 10 minutes.

Add chicken to skillet; spoon tomatoe misture over chicken. Cover and simmer 30 minutes; uncover and simmer an additional 15 minutes. Serve over spaghetti squash.





Chinese Chicken Morsels

I adapted this recipe from my Once a Month Cooking book. Basically I left out the soy sauce, but the recipe is rather tasty notwithstanding. The original recipe calls for freezing the chicken with the marinade and broiling later, but I like to cook it and then freeze it for quick meals later.

3 kg chicken boneless skinless chicken breasts


1 cup dijon mustard


3-4 Tb oil (I use olive oil)


1 tsp cayenne pepper


1 cup lemon juice (4 lemons)


1/4 cup honey





Cut chicken breasts into 1 inch cubes. Mix marinade ingredients and pour over chicken. Marinate in the fridge for an hour or so. Place cubes about an inch apart on greased broiler pan. Broil 4-5 inches from heat for 7 minutes. turn chicken cubes and broil another 4 minutes.

Regards,
Alison






1 whole head of young garlic


olive oil


4 eggs


600 ml home-made yoghurt


300 g almond flour


80g grated parmesan cheese


half a cup of shredded cooked chicken


salt and black pepper to taste


butter for greasing moulds


2 extra cloves of garlic, very finely sliced and fried for garnish.



Vegetables -


1 eggplant (aubergine)


1 zucchini


2 red capsicums


8 flat or field mushrooms


olive oil and salad vinegar for drizzling.



Method for Chicken Pudding -
Cut top of garlic far enough down to expose top of all cloves in the head.
Drizzle with a little olive oil then wrap in foil. Roast in a medium to
hot oven for 30 to 40 minutes until very soft. (Slow roasting sweetens the flesh, giving it a very different flavour from the sauteed garlic.) When
cool, squeeze the flesh out of the cloves into a bowl and mash with a fork.
Set aside.
Beat combined eggs and yoghurt, then stir in almond flour, parmesan,
chicken, salt and black pepper.
Place four well-greased moulds (either souffle dishes or tea-cups) into a baking dish and spoon mixture equally into each. Pour boiling water into baking dish until it reaches halfway up the moulds. Place in a medium oven for about 30 minutes or until set when shaken. Gently remove from mould just before serving.

Method for Vegetables -
Slice and salt eggplant and zucchini. Set aside for 30 minutes (this will
remove any bitterness). Wipe off excess liquid with kitchen towel. Brush
with olive oil and char grill in a frypan or on the barbecue.
Meanwhile, roast capsicum in the oven until it begins to blister (and
blacken slightly). Peel, de-seed and cut into 3 centimetre strips. Mark
briefly on the char-grill.
Remove stems from large mushrooms and brush with oil. Char grill until soft. Arrange by placing pudding to one side of plate, sprinkle fried
garlic on top of pudding. Place vegetables around outside and drizzle with good quality extra-virgin olive oil and salad vinegar.

Cecilia
in Australia






2 1/2 lb chicken pieces, skinned

1 tsp salt

1 juicy lemon

1 3/4 cup homemade yogurt

1 medium onion, peeled and quartered

1 clove garlic, peeled

3/4 inch cube of fresh ginger, peeled and quartered

1 tsp ground cumin



Cut two long slits into each piece of chicken. Apread the chicken pieces out on a large platter and prinkle half the salt and squeeze the juice from 3/4 of the lemon ove rthem. Make sure this gets into the slits you have made. Turn the chickn over and repeat these steps with the remaining salt and lemon juice.

Combine the yoghurt, onion, garlic, ginger and garam masala in a food processor or blender. Blend until you have a smooth paste. Add the chicken and any accumulated juices into a bowl with the yogurt marinade. Mix well, making sure that the marinade gets into the slits. Cover and refrigerate for 6-24 hours (the longer the better!).

You can grill the chickn on a BBQ or bake in the oven at the highest possible temp for 20-25 minutes



3 pounds fresh ground chicken


2 tsp salt ... pinch of pepper..thyme.. sage.. cayenne..

1 tbsp water.

Stir all ingredients together. Mix. Shape into 3 rolls. Roll snugly in foil and store 24 hours in refrigerator.
Poke holes in top and bottom of foil. Arrange on tray and cook in 300 degree F (150 C) oven for 2 hours. Remove from foil.
Can be sliced for sandwiches or eaten with crackers.
Can be stored in freezer for up to 6 months.