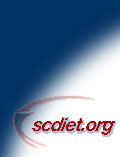 Below you'll find some of the bread recipes that members of the SCD mailing list have mailed to one another.... If there is any contradiction between instructions in Breaking the Vicious Cycle and any recipe in these archives, kindly adhere to what the book states.
| | |
| --- | --- |
| | |



I've been experimenting with Lois Lang bread for the last couple of weeks..... I remember seeing someone post a suggestion for foccacio, so I tried it. I made a batch of Lois Lang Bread and I added a tablespoon of homemade pesto that I had in the freezer.. I divided the dough into two lumps, put them on a large non stick cookie sheet and patted them down to be 1/2 in to 3/4 inch high rounds. I sprinkled a little parmesan on top and baked at 350 degrees F (175 degrees C) for 35 minutes, until a toothpick comes out clean. Cooking time may vary from oven to oven. I'm really pleased with the results.

That gave me the idea to make some kind of bun so I could have a hamburger.

Onion Buns
Slice 1 large or 1 1/2 med. onions into thin slices, cut the slices in half.
Saute the onion slices in 4 tbsps. of olive oil over medium high heat stirring constantly until they are golden brown to darker brown but not burnt.
The object is to have some crunchy onion bits and some that are just golden brown.
Drain on paper towels.
Make a recipe of Lois Lang Bread (I've been separating the eggs and whipping up the eggwhites and then folding them back in for lighter texture) Fold in the onion bits and divide bread dough into 6 or 7 balls.
Place the balls on a non stick cookie sheet and press down until they are 3/4 inch rounds.
Bake at 350 degrees F (175 degrees C) for about 1/2 hour until a toothpick comes out clean.


These make great sandwiches and burger buns. I'm going to bring one to the restaurant where I've been having "deconstructed sandwiches" ie: club sandwich hold the bread, roast beef sandwich hold the bread......and I'm going to reconstruct a sandwich.





Here is a receipe that Joan sent some months ago. It is much better than the one in the book.
3 1/2 cups almond flour
3 eggs
1/4 cup melted butter
1 tsp. baking soda
1 cup yogurt
1/4 tsp. salt

Usual directions - mix together in food processor, bake at 350 F (180 C) for about 45 minutes. youll have to test to see when its done. i let it cool for quite a long time before removing from pan so it doesnt flop

Joan




As for Thanksgiving -- Last year I made bread dressing using the Soft Bread Receipe listed below. After I cooked the bread, I sliced and cubed some of the bread and then dried it out in the oven. I then melted butter added chopped green onions, and some poultry seasonings-- including sage. I then mixed this with the dried bread and added chicken (or turkey) broth, till I felt it had the correct consistency. Let sit in refrigerator at least 1 hour and then I put in pan and baked it till it was warm. I basically made the bread stuffing the same way I used to before SCD.






Miriam, Here is a copy of a recipe I posted last year (with yet a few more minor alterations).
By light I mean it has less egg, butter, and cottage cheese in it, so it ends up with a milder flavor. Toasted it doesn't end up oily, or tasting eggy.
For those who haven't made Lois Lang bread, when it comes out of the oven it doesn't particularly have a great aroma, but once cooled, sliced and toasted, it tastes great.
7 cups almond flour
1 1/4 cup Dry Curd Cottage Cheese (dccc) or dripped yogurt
7 tablespoons butter (melted)
2 tsp baking soda
1 3/4 tsp salt
4 eggs
1 cup water
2 tablespoons caraway seeds (optional)
Makes 6 small loaves or 3 regular size loaves.

Put the almond flour in a large bowl. Process the eggs, ddcc, butter, baking soda, salt, and water together until smooth. Stir processed mixture into the almond flour with a large spoon. Scoop batter into buttered loaf pans filling 3/4 full. Bake at 325 F (165 C) until done. About 45 minutes with the small pans. Probably longer with regular pans.

I use the small loaf pans (51/2"X3") that you buy in sets of 4. Because they are smaller the loaves come of the pans very easily, NEVER tearing, and cooked properly throughout.



Add 2 more eggs to the above mixture. (Lois Lang light)



Substituting 2-3 tablespoons dehydrated onion for the fresh (this is a matter of being lazy more than anything else!). In my original loaf, I used colby/jack cheese instead of cheddar. Place mixture in 8" loaf pan and bake at 350 F (175 C) for 45-60 min.



I have sliced this loaf and put butter and garlic powder on it and toasted it for garlic bread, put slices of cheese on it and toasted it for cheese toast and today used it to make a turkey sandwich. My son loves it!!!

I also tried the pumpkin pie recipe from the book yesterday using the almond honey crisp for a crust. My son ate two pieces for his dessert and laid claim to the entire pie. I think he has missed being able to eat bread and desserts the most but has come to the conclusion that is worth it since he has had such fantastic success with the diet and is off the prednisone.



Happy eating all!




Barb



I'm making the Lois Lang bread as described in the book with the almond meal. After processing, there's no way I could ever knead it as it is very wet so I "scoop" it out of the food processor with a wet hand as this does prevent the batter from sticking. When greasing the loaf pan(which is a foil 4x8), I apply the butter to the bottom of the pan only-not the sides:this will produce a higher loaf (could you climb a greased pole?). The finished loaf is great to cut into slices for little sandwiches-Melissa usually takes two for lunch and as I wrote before, thinks they're wonderful.

I've even tried 1/2 c. dry curd cottage cheese and 1/2 cup of yoghurt with the same results. Hope this is of help.

Re mustard: We interpreted that it was OK from the book as well.



Cathy



Here's a variation you might like and it's anything but light!Instead of using a cup of Dry Curd Cottage Cheese I use twobannanas. Then I put in a 1/4 cup of honey and 2 tablespoons ofrasins. That will make this taste like the banna bread thatmy mother use to make. Those who try this I hope you like it.



Later Gene



More on Laing Bread

I agree with Steve who has experimented and made modifications to the Laing bread recipe. I use 3 instead of 2 1/2 cups of flour and 1/4 instead of 1/3 cup of butter. Also, take the flour, eggs, and farmers cheese out ahead of time so as to be at room temperature. And I agree that farmers cheese seems to be better than DCCC.

Bart



Cinnamon-Raisin Twist Bread

Using the Lois Lang bread recipe on page 101 in BTVC:

Flour the countertop with almond flour

Using wet hands press the dough into a rectangle about 1 cm thick, in order to fit the loaf pan when the dough is rolled up.

Generously dust the flattened dough with cinnamon

Add a handful of raisins, more or less as desired.

Roll up the dough

This way the cinnamon is not dispersed throughout the loaf, but looks more like a cinnamon bun when cut.

Always remember to grease AND flour the loaf pan or it will not rise.



I changed mine to 2 1/2 cups almond flour and only three tablespoons butter. I used 4 pans that are 3 by 5 inches. If you use these, lower the baking time. Or use two of the bigger pans because it raises up while cooking and will run over. I like to slice mine , put natural peanut butter on the top, warm in the microwave. Thanks to Karen who originally submitted this recipe.




-------------------------------
Added by Anonymus



I cut the butter back to 3 tblsps. and 2 1/2 cups nut flour. I added a ripe banana and it came out good both times.

I have found that baking the breads in the mini loaf pans works better as far as getting done clear through. You do have to shorten the baking time. The ones I bought were four together and rather heavy metal.



2 cups of well ground almonds (I grind until nut butter consistency- choose you're consistency depending on what your stomach can handle)
1/2 tsp. baking soda
1/4 tsp. of salt
1 tbsp. melted butter
handful of herbs of your choice chopped in food processor (I use fresh basil and parsley, if you'd like a little spicier add a glove of chopped garlic and 1/4 onion)

Mix ingredients well by hand and then add to 3 very well beaten eggwhites (beat until peaks form)
Mix all ingredients well by hand
Put into a buttered bread pan or pie plate ( The bread pan of course will give you a taller bread but sometimes the inside remains a little moist.
I bake at 325 F (163 C) until top is browned and inside is as dry as it will get wihout top burning)
If it's still moist inside you can slice when ready to eat and toast it slightly on each side.
When you bake it in the pie plate it comes out kind of like biscuits. Both are very delicious with a little butter.
Of course feel free to experiment with adding a half of chopped zucchini. You may also have to experiment with how much salt depending on your taste. I usually taste it before I add the eggs just after I've mixed all the other ingredients together. Any questions don't hesitate to ask.

Good Luck, Lois




This is the recipe I came up with for non dairy nut bread.

2 cups of finely ground almonds (if possible grind until becomes nut butter)
tbsp of melted butter
1/4 Tsp of salt (or salt to taste- taste mixture before adding raw eggs)
1/2 tsp of baking soda (when I use more baking soda I seem to get a very strange almost ammonia like smell)

mix ingredients in food processor, remove put into bowl

add 3 whipped eggwhites add to nut mixture and mix by hand (remember to whip eggs until there are peaks, it seems to give the bread a fluffier consistency with eggwhites and of course less cholesterol)

bake in bread pan at 350 F (175 C) until light brown on top and toothpick comes out clean in center

Sometimes I add 2 cloves of garlic, 1/4 of an onion some fresh basil and parsely and sometimes a half of a zucchini and chop all together in a food processor, then add to nut mixture and mix altogether in food processor

then add whipped eggs and mix by hand

Because this is a wetter mixture, I bake it in a pie plate so that it cooks a little better inside. When I use it, I usually toast it to get it a little crisper. Makes a delicious herb bread. (If you are making a stuffing for chicken, you can take out the basil and even the zucchini and add fresh sage, rosemary and thyme)

Hope these work for you,
Lois



Bread details

To the person asking about eggy bread:

Sorry, but on the SCD you are never going to get a bread that tastes anything like "regular" bread. The bread we eat will be heavy, like pumpernickel in consistency. It will never be light and fluffy, and will not rise the way regular breads do. What we make, from the recipes in the book is the closest substitution you are going to get to baked goods. All I can say is that it's better than nothing as far as bread goes, and you can still make little sandwiches, etc. with our bread. I had a lot of trials and tribulations with the bread recipes in the book too. I have found that the hardest part to master is determining the right liquid to dry ingredients ratio. The best recipe by far, I think, as well as the easiest is the BASIC BREAD and MUFFIN recipe. Sometimes people miss this one, as it is contained within a bunch of text in the book. Anyway, To make a bread, muffins, or cake I do it this way:
2 1/2 cups finely ground almonds (nut flour / nut meal)

3 to 4 eggs (depending on the size)

Honey (as much as you like, depending on how sweet you want the bread/cake - anywhere from 2 Tbs to 1/2 cup)

1/2 tsp baking soda

1/4 tsp salt

1/2 tsp vinegar (this isn't in the recipe, but I find it rises a tad more with this added - it reacts with the baking soda)

-Before combining the ingredients, pre-heat the oven to 325-350 degrees F (160-180 C) (this is also something you have to experiment with, as some ovens are hotter than others)
-Find a pan you want to use (small loaf pan, cake pan, etc.) depending on what shape you want. Cut wax paper to fit the bottom (or bottom and sides) of the pan. Generously butter the paper, put it in the pan (butter side up of course), Butter the rest of the pan, so it's completely coated with butter.
-Mix your ingredients together in a bowl, just until combined (don't overmix) and spoon into your prepared pan.
-Put in centre of oven on middle rack
-Set timer for 20 minutes. Check for doneness by lightly touching the top. If firm, poke the centre of the loaf/cake with a steak knife. If it comes out clean and the loaf is firm, it's ready; if it is still soft and gooey inside, leave it in another 5 to 15 minutes, checking frequently.
- When done, remove pan from oven and place on cooling rack (or stove burner if you don't have a rack). Allow to cool for about 30 minutes to an hour, then loosen sides of bread from pan with a knife, turn upside down to remove the loaf, and peel off the wax paper to discard.
- Wait until loaf is fully cooled (a couple hours) before slicing. Slice it thin, because this bread is so heavy, you don't want bit thick slabs of it.

**If your batter was too moist, the outside of the loaf will burn before the inside is fully cooked. If this happens, the best thing to do is to continue cooking it until the inside is done, then after it is all cool, cut off all the burnt parts, and try to salvage the rest (it's messy, but better than tossing the whole thing).
**If you want to use less eggs, you can use pure apple butter (store bought, with no sugar or dis-allowable additives) OR homemade thick apple sauce in place of some of the eggs. You must experiment with all these ingredients until you find a combination you prefer. If I want more of a cake, I add 1/2 a cup of honey. If I want a bread, I just put in less than 1/4 cup honey. Too much moisture is usually what ruins these breads/cakes.
Experiment until you get the right moisture balance. It's impossible to say exactly how much eggs or apple sauce, because it depends on the size of the eggs or the consistency of the applesauce.

If you are making this batter into muffins, the key is to only fill the muffin cups 1/3 full or less. You get smaller muffins, but they are less soggy.

**By the way, someone suggested soya flour and pectin as alternatives to eggs.
Both of these are not allowed on the SCD. Stick to the Basic Bread and Muffin recipe, but forget about adding the yogurt or melted butter. The eggs or fruit puree are plenty of moisture for the recipe.

Hope this wasn't too detailed and rambling, but I found that many of the recipes in the book are too brief with no pertinent details on how to prepare it, and many of these things are tricky. Cooking is more of an art, but Baking is more of a science. To transform something from liquid to solid is all chemistry. So experiment until you get it right. That's what I did. The most important thing to remember is GET USED TO IT. It's amazing what we can get used to eating, when you thought you'd never be able to live on that, one day you realize it's become second nature! The longer you stay on this diet, the easier you'll find it is to tolerate. After a while, "regular" bread will seem spongy, dry, and abnormal, just like now this nut bread seems too heavy, rich, moist and eggy.

Good Luck,
Anna



I didn't like my first attempt at this recipe. I tried to grind my own almonds. What an oily mess and all that butter and eggs....cholestrol happening.

So here is my amended version

5 cups almond flour (I only use Hughson brand)
1/2 scant cup veg. oil
2 cups finely shredded cheese (don't pack).

(I've been using preshredded cheese that comes 2 cups to the pack, but I'm not sure what cellulose they use to keep it from clumping, so be careful.)

2 tsps. baking soda
1/8 to 1/4 tsp. salt
3 whole eggs plus 4 egg whites (I've even used 8 egg whites only)

Thoroughly beat eggs, oil and salt. Add cheese and baking soda and mix gently. Add almond flour and mix just to blend. Scrape into greased loaf pan and bake for about an hour. A knife inserted in the center should be almost clean.



1 egg, beaten
2 1/2 cups almond flour
1 cup grated tasty cheese, very loosely packed
1 tsp baking soda
1/4 tsp salt
1/2 cup cooked pureed summer squash (or marrow or zucchini or butternut pumpkin)
filtered water, enough to give the mixture a muffin batter consistency.


Beat all ingredients together. Pour into a long and narrow loaf tin, lined with paper and well-greased with butter or olive oil. Bake at 175 degrees Celsius for 15 minutes then 160 degrees C for half an hour or until middle of loaf springs back when lightly pushed.



1 egg, beaten
2 cups almond flour
1/2 cup pecan flour
1 or 2 ripe apples, cooked and pureed
1 tsp baking soda
1/4 tsp salt
filtered water, enough to give the mixture a muffin batter consistency.


Beat all ingredients together. Pour into a long and narrow loaf tin, lined with paper and well-greased with butter or olive oil. Bake at 180 degrees Celsius for 15 minutes then 160 degrees C for half an hour or until middle of loaf springs back when lightly pushed. A couple of slices of this make a good breakfast, topped with thick (partly drained) homemade yoghurt and a drizzle of concentrated pear juice.




3/4 (1 1/2 sticks) butter at room temp
2/3 cup honey

Mix in:

3 cup almond flour

2 tsp vanilla

1/4 tsp almond extract

1 tsp ground cardamom



You could use the flovorings from another shortbread recipe - maybe lemon rather than cardamom - this is sort of a "spicy" shortbread.

Bake in a greased 8" x 8" pan at 350 F (175 C) for 35 or so minutes - until lightly browned on top.

Nancy




This suggestion came straight from Elaine: slice Lois Lang's bread thinly, put it on a plate, stick it in the microwave for 6 or 7 minutes. good crackers.



Someone on this list posted this receipe some time ago. They are very good. I call them Goldfish Crackers, because that what my daughter thinks they taste like.
1/4 lb cheddar cheese grated
1 cup allmond flour
1/2 teas. salt
1/4 teas. sage
1/4 teas. thyme
1/8 teas. cayene pepper
1/4 cup oil
3 tbsp cold water
coarse salt, sesame seeds or poppy seeds

Mix ingredients except coarse salt.
Form into a ball and refigerate untilfirm. About 15 minutes.
Roll, sprinkle with coarse salt and lightly press in. Cut into squares.
Bake 15 minutes at 350 degrees F (180 C).
Cool.

Karen A Bartlett



3/4 cup hazelnut flour
1 1/4 cups almond flour
1 tsp baking soda
2 tbsps melted unsalted butter
2 to 3 tbsps filtered water or strained almond milk
extra nut flour for rolling out.


Preheat oven to 190 degrees Celsius (375 degrees Fahrenheit) Combine nut flours and baking powder in a bowl, then mix in unsalted butter. Add the liquid and stir in using a fork. Bring the mixture together with your hand to make a firm but moist dough, then roll out thinly on a surface sprinkled with some of the extra nut flour. If mixture is too sticky, sprinkle the top with some more nut flour. Cut into rounds with a 5 - 6 cm (2 to 21/2 inch) scone (cookie) cutter, and use a palette knife to lift carefully onto a lightly greased baking sheet. Bake 10 to 12 minutes or until brown and firm in texture. Leave to cool and harden on the sheet for a few minutes, then transfer to a wire rack to cool completely.




Crackers and Guacamole

Mike -

That was one of my biggest cravings for the longest time - something

CRUNCHY - anything!!!! Like you said - PLEASEPLEASEPLEASE.

So here is my best solution - it keeps my happy, and it's easy. (I

experimented A LOT with recipes for baked crackers - none really worked.

(This came from the bread recipe list on the web site.)
Grate cheese, and fry it in a skillet. Better yet (at least when compared to my gas flame stove), put it on foil and bake it at 400 F (225 C) or so until brown ALL OVER but not too brown (or it tastes burnt).
It's important to get it all browned or it sticks to the pan of foil horribly. Once it's browned though it's very crunchy and GREAT as crackers plain or with GUACAMOLE! YUMMERS (to quote you if I remember correctly!!)

Recipe for AWESOME guacamole:


1 ripe avacado, mashed

1 tablespoon grated or finely minced onion

a small or 1/2 med tomato, chopped

salt and pepper to taste

1 tablespoon or so lemon juice

hot cayenner pepper sauce to taste

Mix this all up and enjoy!

Nancy




Cheese crackers - There is one made with almond flour on Deborah Dowd's recipe list. However I do the fried cheese version:
Grate cheese and drop onto a hot skillet. Fry until browned, cool and break into crackers.

Enjoy! Nancy



Hey Listers, this is a recipe I came up with 2 weeks ago. Tried it again last night and since it worked twice so I thought I'd share, now I'm still not able to eat it but my Mom, and Sister didn't leave a crumb. And they are very honest, they like, you hear, they no like, you really hear! Ha! They love it, and I'll have it down pat by the time I can eat it...this is a good thing!

Exact proportions are yet to be found:



--take 5 slices of Lois Lang bread
--1 Cup chedder cheese, grated
--1+1/2 Tbsp butter
--1/2 tsp each: Oregano, Granulated Garlic, Onion Salt
--Pepper to taste
--Any other spices added that you like



The basic idea is to make chedder crackers....with the bread as a filler! Take the bread, cube small. Add all other ingredients, put in microwave for 45 sec to 1 min. Mix well with folk. Should be wet enough to shape into a buttered cake pan, but not too damp.(adjust butter) Now the trick is to really press it into the pan well so that your sauce won't go over the edge--makes the under crust soggy. I found that putting a little chedder on top of the crust before cooking it helps, as well as ***make sure you oil well after it is cooked, before you add sauce and toppings***



Bake at 350 degrees F (175 degrees C) for approx. 15 min.... till it looks solid, even over-done. (don't worry if it gets hard, it will soften when you put the toppings on) Okay, now add the oil, thick sauce, hamburger, more cheese....whatever your stage of the diet will allow.
Enjoy!! Even better warmed up!!



I've been experimenting with the muffin recipe, and came up with an interesting variation that I find particularly yummie. I guess they should be called Cheese & Onion flavour. They are savory rather than sweet, as the honey is virtually eliminated.



Follow the recipe for the Zuccinni muffins, using these ingredients:
3 cups almond flour
3 small-med sized zucchini, shredded
2/3 cup shredded sharp cheddar cheese
1/2 stick of butter
A few table spoons of honey (optional)
1/3 chopped medium onion

Mix this all up, then add a mixture of:

2 eggs
1 tsp. baking soda
1 tsp. of salt
1 tsp ground ginger

Cook-em up at 350 F (180 C) for about 30 minutes, and enjoy!



I make the zucchini muffins on a regular basis. I will post the entire recipe as I don't have the book handy to know the variations. I think the only variation is I use one more cup of almond flour; maybe less butter.

Here goes:
4 cups almond flour
1 tsp. baking soda
2 tsp. cinnamon
1/4 tsp. salt.
3 small-med sized zucchini, shredded
3 eggs, beaten well
1/2 c. honey
1/4 cup melted butter (half a stick or 4 tblsp.)

Combine the dry ingredients. Add the shredded zucchini and set aside. Beat the eggs, add the honey and melted butter and beat a little more. Add the liquid mixture to the dry and mix thoroughly. Spoon into lined muffin tins and bake in 350 F (180 C) oven for about 25 minutes.

I use my KitchenAid mixer and beat the eggs very well. I also beat the combined mixture so it is kind of airy in texture. This seems to make the best muffins. One trick I've noted also, is to let them cool completely to room temperature before storing them in the refrigerator. This seems to get the excess moisture out and lessens the amount of condensation in the Tupperware I put them in, which makes them soggy.

Hope this works for you. Linda



A while back someone complained that her muffins were coming out soft in the middle. After just a few weeks on the diet, I decided muffins were too much trouble and changed to making banana bread loaves instead. For my mid-morning snack I just have a slice of the loaf with some fruit. The loaves contain -
3 cups of almond flour
1/2 cup of honey
3 eggs
2 mashed bananas
1/2 tsp baking soda
1/4 tsp salt

I usually add a half cup of raisins, but you can use the same amount of chopped walnuts.

Bake for an hour at 350 degrees F (180 C). I line the pan with buttered wax paper.

Bart Hansen



Date: Thu, 13 Aug 1998 13:40:55 -0400
From: Rachel Turet <rachel@longisland.com>
To: SCD-list@longisland.com
Subject: Re: Almond Nut Flour

Lucy gave me excellent advice when I complained to her about my burnt outside, raw inside, muffins. She suggested I lower the baking temperature and extend the baking time. Everybody's oven is a little different, but this worked perfect for me. Let me know how you do.
Rachel

- - - - -
The way I've gotten around the burned on top yet still wet in the middle, is to bake at 320 F (160 C)instead of the higher temperature. This allows the muffin or bread to cook all the way through without burning the top.
Lucy

- - - - -
I've been baking SCD muffins and breads for almost 5 years, and I've found that baking powder is not needed. If a recipe you are trying to adapt calls for it, just use baking soda. For each 3 cups of nut flour, about 1 tsp of baking soda is all that is needed. Elaine has told me that the recipes in her book are there just to help you get started, and that you can open any good cookbook and find plenty of recipes that are suitable for the SCD. I doubt she meant that she wants us to only follow the recipes in her book. I'm sure what she would like us to follow is the recommendations, which of course can be used for adapting other recipes.
Lucy

- - - - -


Cover the muffins with aluminum foil. And keep your eye on the oven. This will also help.
Linda

- - - - -
If your muffins are mushy, use more nut flour than the recipe calls for. I simply add more nut flour until the dough reaches a plastic consistency. It should be stiff enough for kneading rather than mix and pour.
The muffins I make this way come out quite like the ones made with flour that you buy at the local bakery. Not mushy at all.
Practice makes perfect.

Good luck.
Alpaslan



2 1/2 cups almond flour
1/4-1/3 cup melted butter
1 cup dry curd cottage cheese, packed (or cream cheese made from homemade yogurt)
1 tsp baking soda
1/4 tsp salt
3 eggs

Preheat oven to 350 degrees F. (175 degrees C.)

Grease a 4"x8" loaf pan with butter and coat bottom with almond flour.

Process eggs, melted butter, dry curd cottage cheese, baking soda, and salt in food processor, until thick and resembles butter in texture.

Add almond flour and process until mixed thoroughly. If too stiff for processor, remove and knead with wet hands to evenly distribute almond flour.

With wet hands, shape dough into loaf and press into greased pan.

Bake at 350-375 deg. F. (175-200 C) for about 1 hour until lightly browned on top. There will be a crack on the top of the loaf. Check doneness by inserting knife and seeing if it comes out clean.

Remove from oven, loosen from sides of pan with spatula.

Invert onto rack to cool thoroughly, so it will be firm enough for cutting.

Variations:

Add 1 TBSP caraway seeds with the almond flour. Add about 1/2 cup raisins and/or other dried fruit during kneading/shaping.



In a message dated 98-10-05 12:14:46 EDT, you write:
<< do you have a special recipe for your banana nut muffins? >>



Melissa,
No, I don't have a special recipe for my banana nut muffins. It's the one in BTVC. There are two things I have noticed that make them especially good: use REALLY ripe bananas and the finely ground nut flour from Hughson.
Here's the recipe if you want to print it out:
2 1/2 cups nut flour
1/2 cup honey
1/2 teaspoon baking soda
1/8 teaspoon salt
4 eggs
2 mashed bananas
1/4 cup melted butter (if necessary)

Just throw it all into a food processor, mixer, or blender, and combine. If the batter is really thick add the melted butter a little bit at a time until the batter is muffin consistency. I have never had to add it, but I live up here in the NW where the air is usually pretty moist.
Line cupcake tins with paper cupcake liners. Spoon the batter into cupcake tins filling about 1/2 full (I use a 1/4 cup measuring cup so it goes faster).

Bake at 375 degrees F (200 C) for about 15 minutes or until the muffins spring back when pressed. I bake them until they're pretty brown on top.
The book says that you can't get light high muffins without regular flour and that they may fall when you take them out of the oven, but it's never happened to me. They come out light, doubled in size, and taste wonderful! Mmmmm, I think I'll go bake some now!

I also have a recipe for macadamia nut cookies that is pretty good. I think I got it from the BTVC home page or it was submitted by someone in the group.

Peace, health, and love,
Sheri