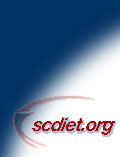 Below you'll find some of the dressing and sauce recipes that members of the SCD mailing list have mailed to one another.... If there is any contradiction between instructions in Breaking the Vicious Cycle and any recipe in these archives, kindly adhere to what the book states.
| | |
| --- | --- |
| | Dressings & sauces vinegar / mayonaisse / mustard / marmelade |



3 tbsp. lemon juice
1 tsp. salt
1/4 tsp. prepared mustard
1 cup homemade yogurt
1 small dill pickle, finely chopped
1 tsp. juice sqeezed from a tomato

Mix first 3 ingredients. Slowly stir into yogurt, blending well. Add remaining ingredients. Mix well and chill at least 30 min. before serving.

These are 2 recipes that I often make. Enjoy!

Janice



> mayonaisse / honey / mustard
Here is a recipe for a honey-mustard sauce that goes great with the Cruncy Almond Chicken (fixed like McNuggets).



Tzatziki Sauce

I just remembered that tzatziki sauce was made with yogurt and that this is great with meats and stuff. It's really simple to make and tastes great.

I don't know if everyone knows or remembers the food, but any way this is my first recipe that I am placing on the scd group hope everyone likes it. Please let me know if anyone tried it and how you liked it.
Half a cup of homemade yogurt

3 cloves of garlic

1 tbsp of vinegar (white)

half a teaspoon of olive oil


(optional) half a cucumber unseeded and grated

Mix all ingredients well and have with meats chilled

YUMMMMMY

Jim Prousalis
j-pro@mindspring.com



Re: Thickening Sauces (advice)

Hi Lois,

What I found works great for thickening soups, stews, chowder and oriental stir fry is almond nut butter. I have a Cuisinart little Pro Plus food processor and it grinds nuts down to an incredibly creamy nut butter consistency. I start with about 2 tablespoons of nut butter mixed well in 1 cup of water and add it to the soup or stir fry. If I need it thicker, I keep adding a tablespoon at a time mixed in a little water until the desired thickness is obtained. When I make a chicken or turkey, I make sure to add a lot of sliced onions surrounding the chicken or turkey while baking. When it's finished cooking I take the juices at the bottom of the pan with the cooked onions, add a couple of tablespoons of nut butter, mix all ingredients in the food processor and make a wonderful thick and creamy gravy. I don't miss flour or constarch anymore, try this, it's delicious!!!!

Thank you :-)! I never would have suspected that almond butter would have much thickening power. Does the butter you grind yourself have a different flavor than the commercial almond butter sold in health food stores (which I wasn't crazy about)? I guess the almond flour (the taste of which I prefer) wouldn't cut it... Do you you use roasted or unroasted?

Take care,

Deborah

______________________



Deborah,

I usually use unroasted almond butter for thickening sauces. It basically takes on the flavor of whatever you mix it in. I do make roasted almond butter and my favorite, roasted cashew butter. Since I'm also dealing with a slight overgrowth of candida, I have been off of all fruits and honey for 3 months. I find that the roasted almond and cashew butters somehow fulfill the craving for something sweet, especially the roasted cashew butter, it has kind of a sweet taste.

Lois (UC)



Sun-dried Tomatoes Based Sauce

Remember a while back I asked about the acceptability of sun-dried tomatoes? Well, I figured that, since SDTs are supposed to be rehydrated with hot water, absorbing the water and becoming soft and moist, why not let 'em do their thing in an SCD tomato-juice-based sauce and absorb some liquid from that, hopefully helping to thicken the sauce in the bargain? Well, not only did those suckers help thicken the sauce, they gave it tons of flavor! Here's the recipe (I didn't follow a recipe, just did my own thing):
about 3 lbs ground beef
enough olive oil to coat the bottom of the pot
2 large onions, chopped
1 whole head of garlic; peel and smash the cloves
1 green pepper, chopped (I only had one; 2 wouldn't hurt)
dried oregano to taste - about 2 tsp or more - don't measure
dried basil to taste - about 2 tsp or more - don't measure
dried parsley to taste - about a handful
4-6 large, ripe tomatoes
a little red wine (I dunno how much, just pour a little in!)
a little honey (a TBSP or so, I guess, just pour a little in!)
about 6 ozs of DRY sun-dried tomatoes (homemade), cut in halves
in salt 'n' pepper to taste

In a 6-quart pot, brown the meat. Pour into a colander or strainer to drain the juices into a smaller container. Separate the fat from the rest of the meat juices. Meanwhile put olive oil in the pot, add onions, garlic, green pepper, and herbs, and saute until the onions are clear. (I would have added sliced mushrooms, too, if I had any.) Return the browned meat and de-fatted meat juices to the pot. Add tomato, wine, honey, sun-dried tomatoes, and salt 'n' pepper. Bring to a boil, then simmer, uncovered, for at least an hour.

Enjoy!

Deanna




Moosewood House Salad Dressing

This recipe came out of the Moosewood Restaurant Cookbook
1 cup veg. oil (mild, not olive)
2 Tbl lemon juice
1 tsp honey
6 spinach leaves
2 Tbl chopped parsley
1 tsp fresh basil, or 1/4 tsp dried
1tsp fresh marjoram, or 1/4 tsp dried
1/2 tsp salt
1 garlic clove, pressed
1 cup homemade yogurt
Blend all ingredients except the yogurt.
Slowly add the yogurt, don't overmix or will separate. This will keep refrigerated for up to a week.
I've found that it does separate after a day or two, so just stir before you use it.

Rosset




1- 1 1/2 cups of mayonaise (homemade)

1 cup yoghurt (homemade - I make mine with half and half)

6-10 oz. crumbled blue cheese

1-2 tsp. dry mustard

Directions:
Combine all ingredients and keep refrigerated.
*** Note: According to scd list you may have blue cheese occasionally. I take this with me when I know that I am going to eat a salad other than my house.

Karen




1/2 cup homemade (SCD) mayonaise

2 tbl fresh lemon juice

1-2 tbl red wine vinegar

1/2 cup homemade yogurt

2 tbl. honey

1 teas. mustard (dijon or other)

6- 8 oz bleu chesse (crumble)

salt to taste

a little cayenne pepper to taste

In a small mixing bowl, beat together mayonaise, lemon juice, vinegar, yogurt, honey and salt. Add the bleu cheese and cayenne pepper and beat again. Refrigerate and then serve with your favorite salad. I make this
up and put in small containers to take with me when I eat out.

Karen A Bartlett




1 cup mayo (homemade recipe in the book)

1 cup yogurt (homemade)

1 clove garlic, chopped finely

1/2 tsp salt

1/2 tsp black pepper

2 Tbl chopped onion

1 Tbl parsley

a drop or two of honey or allowable sweetner

If any of the spices disagree with you delete them from the recipe. My husband did not experience any problems with the spices.

Becky Smith




1 cup homemade yogurt

3 tbl honey

1/2 teas. dried parsley

1 teas. dried chives

3 toes garlic (minced-- I put through a garlic press)

1/2 teas of pulverized onion

1 cup homemade mayonaise

salt to taste

ground cayenne pepper or hot sauce to taste

Combine all ingredients in oder beating as you add.

Karen A Bartlett



1 cup low-fat cottage cheese (for SCD, substitute dry curd cottage -- cheese mixed with homemade yogurt to make it the consistency of cottage cheese)

1 cup raspberries, fresh or frozen (unsweetened, thawed)

3 tbsp honey (Wow! It actually called for honey and not sugar!)

2 tbsp orange juice
assorted pieces of fresh fruit

Blend everything in blender or food processor until smooth. Chill until serving time. Serve as a dip with fresh fruit. Makes 2 cups.

Chef's Tip: For Peachy Dip, substitute 1 cup drained, canned
(unsweetened) peaches for the raspberries (Hey! Why not fresh?)

HA! This recipe came courtesy of Nabisco - besides fruit, it
originally suggested dipping their Nilla wafers in it. Try dipping an SCD cookie, instead. ;-)

Deanna





Cranberry sauce is easy to make. Buy a bag of cranberries and follow the directions on the bag except substitute honey for the sugar.

From memory, the process is put some water in a pan and bring to a boil. Add the cranberries, honey and lower heat. Stir until they have cooked up. I also add the juice from an orange too. A mild flavored honey such as clover is best.



Tom




We had a turkey dinner this weekend, and to make up for the missing cranberry sauce, I whipped this up in five minutes. IT WAS SOOO GOOD! It makes a fabulous accompaniment to a meal or an equally satisfying dessert.

1.2 or one full tablespoon minced fresh ginger
five chopped ripe pears
juice of half a lemon
five chopped dried figs that have been softened in boiled water for several minutes (All the above ingredients were organic, upping the appeal of this dish : )

Add all ingredients to saucepan. Using low heat, cook for three to five minutes. Blend gently to desired consistency.

I have a hand-held blender made by Braun that makes mixing soups and sauces easy as can be because I can use it right in the pan...no transferring to blender.

Enjoy.
P



1 cup fresh coriander

3 cloves of raw garlic ( I cut this amount in half)

1/2 cup shelled walnuts

1/3 cup fresh lemon juice

1 teaspoon kosher salt

1/2 teaspoon fresh ground pepper

1/4 teaspoon ground cumin

1/4 cup water

Puree the coriander, garlic, walnuts lemon juice salt, pepper, cumin water in a blender or food processor. makes apx. a cup. After preparing Add more water if you want a more liquid texture.

Ruth




1 1/2 cups diced white onion

1/2 cup diced jalapeño peppers (seeded & membrane removed)

3 cups bell peppers diced

10 cups tomatoes skinned chopped & drained for about 15 minutes....

then measure:


8 cloves garlic minced

1 1/2 cups white vinegar

2 rounded teaspoons OREGANO

1 rounded TABLESPOON CHILI POWDER

2 rounded TABLESPOONS CUMIN POWDER

3 TABLESPOONS salt

Put all ingredients into a large size kettle.
Bring to a boil, and then simmer for 45 minutes until veggies are done. I do this half the time with lid on and half with lid off. Watch closely and stir so it doesn't burn.
Simmer until very hot again and put in sterilized jars and hot water bathe for 15 minutes.
Start timing when the water bath returns to a boil. ENJOY!





2 onions chopped

1/2 yellow pepper chopped

1/2 green pepper chopped

1/2 red pepper chopped

2 T. crushed garlic

enough olive oil to sautee

6 cups tomatoes, peeled and chopped

1/2 cup juice squeezed from tomato

2 bay leaves

1-1/2 tsp. basil

1-1/2 tsp. oregano

1 tsp. salt

1/2 tsp. pepper

1 T. honey

Sautee onions, peppers and garlic in oil. Add all other ingredients in Dutch oven pan and bring to a boil. Simmer uncovered until thickened (2 - 2.5 hours) Discard bay leaves.

Thanks...

Dan



Spagetti Sauce / Pizza Sauce

I have been making an awesome Spagetti Sauce / Pizza Sauce recipe for some time. I found that it fits the SCD fine. I used it along with some breaded (Pecan Flour, Parm cheese and egg) Chicken cutlets....

Topped off with Munster Cheese.

I got a overwelming response from my husband. He loved it.!

Simple sauce

The trick to better sauce is in cooking it long enough.
4 medium tomatoes (I core them and place them in boiling water for a minute to make peeling them easier) cut into 1/2 inchs chunks

2 cups juice squeezed from tomato

I cook this for some time to get it thick.
In another pan saute these items in a couple tablespoons Olive Oil:


1 stalk Celery chopped

1 medium Onion chopped

2 tlbsp Basil

2 medium cloves garlic

You can add some more diced tomatoes. I usually add some beef or chicken stock ( about 1 cup) for a little more flavor
When onion and Celery are soft add this to the tomato sauce.

Cook to desired thickness.
It's great over Spagetti Squash


Sharon





> tomatoes / celery / peppers
4 1/2 pounds of ripe tomatoes

2 cups of chopped celery

1 1/2 cup green pepper chopped

3 onions (chopped) ...... medium size

5 garlic cloves chopped

3/4 cup honey

3/4 cup vinegar

2 tbsp lemon juice

2 tbsp Paprika

1 tbsp dry mustard

2 tsp salt

1/4 tsp cayenne pepper

1/2 tsp chili

Cut tomatoes in chunks and cook on medium heat until soft. Press thru food mill to remove seeds and skin. I f you do not have a food mill, you can strain in a fine strainer .
Return the puree to the pot.
Add remaining ingredients. Bring to a boil on medium heat, stirring often.
Simmer for about 2 to 21/2/ hours until thickened and of the consistency that you want.
Remove from heat & cool.
Smooth in blender..........Return the puree to the pot and bring back to a boil (slowly).
At this point I usually add another tbsp of paprika (for color only) You can also add more cayenne if you wish depending on how "Hot" you want this.
Pour into hot sterilized jars to within 1/4 inch of top of jar.
Seal.
Process in hot water bath for 15 minutes.Remove from hot water bath and let cool. Store in a dark place if you aren't using immediately.
This also freezes well, but I don't get much of a chance anymore to freeze it as I make half for us and half for grandson who is on SCD.
Hope you try it and good Luck.

Claudette




Mushroom Gravy



I want to share this marvelous recipe for gravy that I figured out. It is particularly good on broccoli, cauliflower and cabbage-type veggies. I don't have exact measurments down, but there is not a lot of room for

failure (by the way, I've also done it with almond butter for variety, which makes a "sweeter" sauce, this one is savory):

Tahini
Hot water to make a paste out of the tahini
(just stir in a little water at a time until it becomes the consistency of heavy cream)

Mushrooms and Onions chopped, sauted in a little oil or butter till soft.

Salt and pepper to taste (I seem to use a lot of salt in this recipe, my tahini is unsalted).

After you saute the mushrooms and onion until soft, at the very end pour in the tahini mixed with water and stir. Doesn't need too cook much. (I think it's better not to cook it too much -- mine gets grainy).
Pour over veggies of your choice for a delicious dinner.

Bon Appetit!

Denise






1 jumbo egg

2 tablespoons of fresh squeezed lemon juice

1 - 1 1/2 teaspoon dry mustard

1 - 1 1/4 cups oil

salt and pepper

1 tablespoon of honey

Directions:
put lemon juice and mustard and egg in blender. While the machine is running pour the oilvery slowly. It should take at least a minute. As the mayonaise thickens, the sound of the machine will change.
*** It is very important to add the oil very slowly in a fine stream.


Karen




3 hard boiled eggs

1 tsp. salt

1 1/4 tsp. dry mustard

1/2 tsp. paprika

honey (1 tsp)

2 tbsp. lemon juice

2 tbsp. white vinegar

Beat on highest speed in blender and very very slowly add about 2 cups oil ( i only add about 1 1/4 cups oil)
If runny "blend" in about 1/2 pack of Knox..softened in 1/4 c. water...good luck !!

Debi,

In AB Canada




Subject: Re: Mayo

From: "Liz and Bas" <2bunnys@hetnet.nl>

To: <SCD-list@longisland.com>

-----Original Message-----

From: T Croteau <datts@shaw.wave.ca>

>Good afternoon! Has anyone tried the "boiled egg" mayo...on the web site?? I made a bottle last week, it was the BEST... my whole family ate it..on vegetables!!!! Was perfect ! I made another batch yesterday..initially it thickened but then separated and became runny and greasy...so I chucked it out and made another batch...looked fine put it in the fridge...later I discovered

it was no longer thick but all separated and runny!

What causes this? Why did the first batch turn out perfect and not the next ones! Any suggestions? I am trying to remove all dairy and this mayo is perfect for vegies,

dipping , and salads!

Thank you in advance,

Debi, running out of eggs!

I've made this mayo several times. It is indeed good but does separate easily. When this happens, I found that I can save it by letting it sit so that the egg gunk falls to the bottom and the oil is clear on the top. Then, I pour off the oil and and reblend the egg gunk. This will homogenize like normal. Of course, you have to add the oil back again. Shucks! But it beats losing three eggs and 2 cups of oil.

Liz,

CD



Subject: Cold & flu medicine

From: "dan davis"

To: <scd-list@longisland.com>

Dear 'Bike',

Try the following...this REALLY WORKS for me:

Make yourself some ginger tea;

-peel some ginger root & grate it

-put about 1 tsp. in a cup and pour boiling water over

(if you have a tea ball use that)

-let it steep for at least 15 min., covered

-strain, squeeze 1/4 lemon into it & drink

-drink 3-4 cups per day

Take some garlic;

-Chop a clove of raw garlic up fine & take on a spoon,

a bit at a time, without chewing it. Wash it down with

warm water ( or ginger tea).

-Eat some fruit or yogurt afterwards.

-Take this on an empty stomach. (3-4 cloves per day)

Hope you feel better soon!

Janice



> mayonaise / honey / mustard
1c. mayo.

1/4c. honey

1/4c. mustard

1/4c. vegetable oil

3/4teaspoons cider vinegar

pinch of red pepper
(1/8 teaspoon onion salt - may contain starch so you may not want to use
it. I don't think it alters the taste that much. The original recipe
included it so I thought I'd write it anyway).
Mix with a whisk. Discard when the oil starts to separate. About 3
weeks.

Thank you all for responding to my post. It helps to talk to people who are at the same spot. (or stuck at the same spot, I should say.) I am going to try to add in some cooked fruit, etc. Can't wait!

Anne Henegar




1 cup red wine vinegar
1-1/2 cup sweet grape wine (make sure it's naturally sweet, with no added sugar, or add your own SCD-legal sweetener, e.g. honey, to dry SCD-legal wine)

In a heavy saucepan, combine vinegar and wine. Bring to a boil over high heat; reduce heat and cook until reduced to about 1/2 cup, approximately 30 minutes. Transfer to jar. Cool and store in refrigerator.

Enjoy!

Deanna





> carrot / orange / ginger
I just wanted to post a recipe that I was just given. I tasted a tiny bit of this (non SCD) and it was great, but I haven't tried the SCD legal version yet:

3 pounds carrots, peeled cut into 1/2 inch rounds
2 Tbls honey
1/3 cup fresh orange juice
1/2 cup butter, cut into pieces, room temperature
1 1/2 tblsp minced peeled fresh ginger
1 tblsp grated orange peel
1 tblsp fresh lemon juice

Cook carrots and 3 tblsp sugar (1 1/2 tblsp honey?) in large pot of boiling salted water until carrots are very tender, about 25 min. Drain well.
Return carrots to same pot; stir over medium heat until any excess moisture evaporates.
Meanwhile, bring orange juice to simmer in heavy small saucepan over medium heat. Add butter, ginger and orange peel; whisk until butter melts. Whisk in lemon juice and remaining honey.


Puree half of carrots and half of juice mixture in processor until smooth. Transfer to large bowl. Repeat with remaining carrots and juice mixture.
Season to taste with salt and pepper. (Can be prepared 1 day ahead. Cover and refrigerate. Rewarm carrots in microwave oven on high about 4 minutes or rewarm in saucepan over medium-low heat, stirring frequently.)

Julie