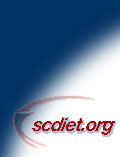 Below you'll find some of the cake recipes that members of the SCD mailing list have mailed to one another.... If there is any contradiction between instructions in Breaking the Vicious Cycle and any recipe in these archives, kindly adhere to what the book states.
| | |
| --- | --- |
| | Cakes pies / tarts / torte / cupcakes / kugels / biscotti |


Greek Orange-Yogurt Cake w/ Honey Syrup

I stumbled across this interesting recipe by someone named Aphrodite Polemis - it looks so close to SCD that I'm tempted to adapt it. [SCD Webmasters' note: Ms. Polemis' devoted son emailed us to point out that the title of his 82-year old mother's book is "

From A Traditional Greek Kitchen

" (Book Publishing Company, 1992; ISBN 0913990930)]

SCD Aphrodite Polemis

:
Cake:

3 1/2 cups almond flour

3 eggs (separated and whip the whites)

1 1/2 tsp. baking soda

1 1/2 cups honey

1 cup SCD yoghurt

1/2 cup coarsely chopped blanched almonds

4 tbs. frozen orange juice concentrate

1 tbs. fresh orange zest

1/2 cup butter

Syrup:

1 1/2 cups honey

1 1/2 cups orange juice


Preheat oven to 350 degrees F (180 C). Sift together almond flour and baking soda. Beat egg yolks well, then stir in honey, yoghurt, almonds, OJ concentrate, melted butter, and orange zest. Combine mixture with dry ingredients, then gently fold in whipped egg whites. Pour batter into a well-greased 9" x 13" baking pan. Bake until top is golden (about 45 min).

To make the syrup, bring 1 1/2 cups honey and 1 1/2 cups OJ to a boil in a saucepan. Reduce heat and simmer for 5 min. Remove and discard any froth that may form on the syrup's surface. Pour syrup over finished cake.

Poke cake gently with a toothpick to help cake absorb syrup. Serve when cake is cool and syrup has been absorbed. For a lively presentation, encircle cake with orange slice halves and sprigs of fresh mint. Sprinkle the cake's top with toasted almond slivers.

Deanna
Update from Deanna, September 2004: 1.5 cups of honey in BOTH cake AND syrup is a LOT of honey!!! I'm sure this cake must be WAY too sweet (not to mention expensive, given skyrocketing honey prices lately). I might try cutting the honey in HALF!




This is a variation of the recipe listed above.
Ingredients
Melted butter, to grease

2 oranges

3 eggs

1/2 cup Honey

200g almond flour

1 tsp baking soda
Method
1. Preheat oven to 170°C (or gas mark 3). Brush a round 22cm (base measurement) springform pan with melted butter to lightly grease. Line base with non-stick baking paper.
2. Place the oranges in a saucepan and cover with cold water. Bring to the boil over medium heat. Cook for 15 minutes or until tender. Drain. Return to pan and cover with cold water. Bring to the boil and cook for 15 minutes (this will reduce the bitterness of the peel). Refresh under cold water. Drain. Coarsely chop oranges. Remove and discard any seeds.
3. Place the orange in the bowl of a food processor and process until smooth.
4. Use an electric beater to whisk the eggs and honey in a bowl. Add the orange, almond flour and baking soda and gently fold until just combined. Pour into prepared pan.
5. Bake for 1 hour or until a skewer inserted into the centre comes out clean. Set aside for 15 minutes to cool.
6. Turn cake onto a serving plate, and cut into wedges to serve.
NB. this is also really yummy served with SCD yogurt unflavoured and unsweetened

- Catherine



This comes from the Passover chapter in "Cooking Kosher the Natural Way" by Jane Kinderlehrer (Senior Editor, "Prevention" magazine):
1 cup grated raw carrot
3/4 cup coconut crumbs (I assume she means unsweetened flaked coconut)
3/4 cup honey
1 tsp vanilla
6 eggs, separated
1 cup ground raw cashews

In a large bowl, blend the carrot, coconut, honey, and vanilla. In a separate bowl, beat the egg yolks to a creamy consistency. Fold the egg yolks into the carrot-coconut mixture and let it stand in the refrigerator for 1 hour, or until it has soaked up the moisture. Add the ground cashews and blend.

In another bowl, beat the egg whites until stiff. Fold the egg whites into the carrot-coconut mixture. Make two 9-inch layers or pour the mixture into a bundt pan. Bake in a preheated 400 degree F (220 C) oven for 10 minutes, then reduce the temperature to 350 degrees F (180 C) and bake for an additional 20 to 30 minutes or until the cake shows signs of leaving the sides of the pan. Cool on a wire rack. Serves 4 to 6.

Deanna




6 eggs, seperated

1 cup honey

1 1/2 cups carrots, cooked and pureed

1 Tlbs grated orange rind

1 Tlbs frozen orange juice

3 cups almond flour

Preheat over to 325 F (165 C)
Beat the egg yolks and honey together. Mix in carrot puree, orange rind, orange juice and almond flour. Beat the egg whites until stiff and fold in.
Spoon into a greased loose bottomed 9 inch springform pan. Bake for about 50 minutes or until a skewer inserted into the centre of the cake comes out clean. Cool in the pan for 15 minutes, then turn out onto a wire rack to cool completely. This cake looks great , tastes wonderful alone but it is
also very nice served with the Honey Cream Whipped Topping (Page 110 , Breaking the Vicious Cycle).

The carrots should be cooked, pureed then measured. If I have a bit left over I just use it in soup. Yes I have made the carrot cake in the book but
like you found it somewhat soggy. The recipe for the carrot cake with the pureed carrots in not soggy at all, like I said it is more like a cake texture, moist, and can actually be sliced and served, which is most difficult with the carrot cake in the book. The whole family really enjoyed it.

Barb Partridge
Allan
______________________

Subject: Re: carrot cake > cupcakes


Howdie all,

For the carrot cake, I've never made a loaf myself -- I've made it into cupcakes. The recipe makes about 16. The baking time is somewhere between 15-25 minutes. I keep all the major ingredients pretty much the same, however, I usually put extra walnuts and raisins in, reduce the honey to about 1/2 cup and usually put a 1/8-1/4 teaspoon cloves in. As for flour, I use walnut meal. They do come out rather moist, but not mushy -- probably because of the cupcake size.

The big problem with these are that they are not very pretty -- usually they sink in the middle, and they are rather crumbly, but I like the taste and I'm not too picky when I'm cooking for myself.

The truth is, I never tried the loaf because I had a bad feeling it wouldn't cook right, and cupcakes are more portable.

Hope this helps.

bill




1/2 cup soft butter

2/3 cup honey

1 egg

1 cup almonds or hazel nuts, chopped

1 cup raisins, chopped

1/2 cup chopped dates (if desired)

1 1/2 cup homemade apple sauce

1 teaspoon cinnamon

1 teaspoon SCD-legal vanilla

2 cups almond flour

2 full teaspoons baking soda (natron)

1) In food processor, coarsely chop almonds/nuts, raisins and dates (if desired).
Place in separate bowl.
2) Now cream butter and honey in food processor, add egg and vanilla.
3) Mix all other ingredients together and add to the butter mix.
4) Turn into a well buttered cake pan (sprinkled with almond flour).
5) Bake in slow oven at app. 315 F (170 C) for 1 hour until center comes out clean with fork.

( Made this one for my tall skinny SCD webmaster, and he was speechless...)
Linda



1/2 cup soft butter

1/2 cup honey

4 eggs

2 cups almond flour

2 carrots (grated coarsely)

2 bananas (coarsely mashed)

10 dried, sulphur-free apricots (coarsely cut)

3/4 cup almonds (grated coarsely)

1/4 cup raisins

2 teaspoons baking soda

1 teaspoon SCD-legal vanilla

1 teaspoon cinnamon

1) In food processor, coarsely chop nuts, carrots, raisins and apricots.
Place each in separate bowl.
Now cream butter and honey in food processer, add agg and vanilla.
2) Mix dry ingredients together with 1/4 cup grated almonds, and 1/2 of the chopped apricots.
3) In separate bowl, blend bananas, carrots, raisins.
4) Alternatively, add nr. 2 & 3 to mixture nr. 1
5) Turn into a well buttered cake pan (sprinkled with almond flour).
6) Sprinkle top of cake batter with rest of almonds and apricots.
Bake in slow oven at app. 315 F (170 C) for 1 hour until center comes out clean with fork.



Re: Nancy's request for dessert recipes

These recipes might not be appropriate for everyone. I send them with lots of love.

1 can unsweetened pineapple rings

1/2 cup honey

BTVC recipe for banana cake (pg. 103 in BTVC)

Into an oven-proof 9 inch skillet drain off the juice from the pineapples. Add the honey and boil down till the consistency of maple syrup. Place the well drained pineapple rings over the bottom(you'll probably have some left over). You can chop the remaining to fill in if you like. Pour the banana cake batter over it and bake in a pre-heated 350 F (180 C) oven for about 20 to 30 mins. Top should spring back when touched. Immediately cover skillet with a plate large enough to accomodate cake and flip over. This can be tricky. Sometimes the rings stay in the pan. I just carefully persuade them out and reapply to the top of the cake. It doesn't have to look perfect. My husband loves this with a dollop of "sour cream"(1/2 & 1/2 made into yogurt) and a drizzle on honey.



Christmas "Plum Pudding (jazzed up carrot cake)

One well greased 1 piece decorative cake pan(has to be able to placed in a water bath). I have a fluted one from Corning that looks like a real English plum pudding mold, but any one piece bundt pan will do.


One carrot cake recipe with the addition of 1/2 cup unsweetened chopped dates,

1/2 cup chopped hazelnuts(filberts)

1 tsp. bourbon

Pour thick batter into cake pan, place in another pan with about 1 inch of hot water in it. The water should come about 1/3 way up sides of cake pan.

Bake in 350 F (180 C) for about 60 mins. or untill knife comes out almost clean. Add more hot water if needed. This can take longer than 60 mins. so watch.

When cool, unmold and pipe Honey Frosting (pg.110) on top and around base. I found that the honey never really gets to firm ball stage, so I just watched the candy thermometer till it registered hardball/crack stage.I also used 1 tsp. of bourbon instead of vanilla in the recipe. This stuff is really sticky, but it pipes well and I had lots leftover.

My husband went crazy over it..




I have a delicious recipe for my favorite dessert - cherry cheesecake! I'm allergic to eggs, so I made up my own recipe without them. Enjoy! ______________

For the crust, using a food processor grind about 3 cups of nuts (I use pecans) extra fine and combine with a generous amount of date sugar. ( I use one to two cups) Press mixture into a glass pie plate and cook at 350 degrees F (180 C) for about 10 minutes.

While the crust is cooling, in a blender, mix one quart of homemade yogurt, vanilla from one vanilla bean (use kitchen scissors to cut open the bean and then scrape out the vanilla on the inside), the juice of one lemon, 1 package of Knox gelatin, and sweeten with honey to taste.

Let the crust cool completely, then pour the yogurt mixture into the crust and let the pie set in the fridge for about three hours. Thaw and drain two bags of cherries, arranging them on the top of the pie. Chill and enjoy.

Tip: You may want to try pressing the cherries into the top of the pie before it sets all the way. The first time I made this recipe, when I tried to cut the pie the cherries rolled right off the top!

I hope you like it!
Cathy Yokota (U.C.)

Diane,
Don't expect the cheesecake recipe to taste like what you may have been used to before. One thing for sure (depends on your oven) is to reduce the oven by 25-50 degrees and let it cook longer, in order for the middle part to cook evenly.

I basically double the recipe and place it into a 9 inch square pan.

I use a standard size blender and place the eggs in first, the honey and yogurt, sometimes use vanilla, never use lemon rind (inconvenient), and then fill to the top with DCCC.

I blend it, stop and then pat the top down with a spoon to push it to the middle, and then blend again.

I cook it, let it cool, cover and place in fridge.

I cut it into 12 pieces as required (2 rows x 6 columns).

Thanks... Dan.


_________________________



SCD Cheesecake advice
Here's how to make the SCD Cheesecake better:

1. Use a slightly larger proportion of yogurt to DCCC
2. blend for a long time
3. bake at a little lower temperature (i.e. 300 degrees) or
bake for a little shorter time (i.e. 25 minutes) or both.

Makes for a very creamy cheesecake.


Sanford

_________________________
Subject: Re: Raisins and Pear Cheesecake advice

>Have tried the cheesecake recipe after looking for months for DCCC and finally finding it. It was awful! I did it exactly by the book but found it gritty and tasteless. Any suggestions?

Re the cheesecake recipe, I make at least one a week and it's wonderful, but I did alter it slightly, after experimenting with several different methods:

Instead of 2 cups DCCC, use slightly more (makes it more creamy) about 1/4 cup to 1/2 cup more total. Make sure you are packing it down in the measuring cup.

Bake in a glass pie plate. The cheesecake consistency doesn't do well if baked thicker.

Instead of 2 teaspoons vanilla extract, reduce to 1 teaspoon SCD legal vanilla extract
Add 1 teaspoon almond extract
Add 1 teaspoon lemon extract (if not using the grated skin of a lemon)


I use the lemon extract, because it's faster and easier to digest.

Really delicious.

Good luck,
Prateeksha



I follow the pumpkin pie recipe in BVC using butternut squash. For those of you who don't have the book.
3 eggs beaten
1 cup yogurt or DCCC puree (I use the yogurt strained in cheesecloth)
1/2 cup honey
2 cup squash or pumpkin (I use baked butternut squash) SPICES:

2 tsp. cinnamon
1 tsp. nutmeg
1/2 tsp. ground cloves
(I use 1 tsp. cinnamon, 1/2 tsp. ginger, 1/4 tsp. cloves)

I put everything in my food processor then bake at 375 F (200 C) for about 1 hour.

The book says that you can use the almond honey crisp recipe for a crust but I like it just as is.

Joni



4 T soft butter
3 eggs
1/2 cup honey
2 cup pecans
2 T homemade french cream or yogurt
1 T vanilla
rind of one lemon

Cream butter with eggs and honey. Mix in cream, lemon rind and vanilla. Mix in pecans (I chop 1.5 cups of them, leaving the rest whole). Pour into a pie plate and bake for 35-45 minutes at 350 F (180 C).

David Emerson




| | |
| --- | --- |
| Regular version | "SCD conversion" |
| 12 pcs . chopped dates | |
| 12 pcs. rolled saltines | use 1 cup nut flour |
| 1 cup coarsely chopped pecans | |
| 1 cup sugar | 1/2 cup honey |
| 1/2 tsp baking powder | baking soda & pinch of salt |
| 1 tsp almond extract | |
| 3 egg whites | |
| 1/4 cup coconut (optional) | |
DIRECTIONS:
Mix all the dry ingredients, set aside, beat egg whites until stiff, drizzle into egg whites, the honey and almond extract.
Fold this mixture into dry mixture put into greased pie plate and bake in 350 degree oven for 20 to 25 min. or until golden brown, if you like coconut add 1/4 cup to the recipe.
A wonderful recipe for the holidays.




1 1/3 cup walnut flour
2 eggs
4 T melted butter
3/4 cup honey
1 T SCD legal vanilla
1/4 tsp salt

Mix all ingredients. Pour into greased baking dish or pie plate. I use 6 custard cups so I can grab them to take to school with me. Cupcakes would also work well. Bake at 350 F (180 C) for 40 minutes. Don't overbake - it gets dry and burnt.

David Emerson




Pear Torte



Crust:
1&1/2 inch slice of cheese bread finely minced
zest of 1/2 a lemon
1/4 tsp freshly gound cloves
mix and press into a buttered two piece quiche pan (ten inch)

Fill:

1/2 cup honey
1/2 cup softened butter
3 tbs. bourbon or light rum
dash of pure almond flavoring
1 cup almond flour
6 to 8 very ripe pears
1 egg

Mix first 4 ingredients thoroughly and spread over crust. Peel pears, cut in half lengthwise, core and place cut side down on fill. I start at the edges with the large end out and work it into the center in concentric circles. You can chop any remaining pieces and fill in blank spots if you like. Put on a cookie sheet and bake at 350 F (180 C) for approx. 40 to 45 mins.or untill the fill has risen up around the pears and has turned dark golden and is firm in the center. Let cool and ease out of pan. Sometimes I can't get it off the bottom piece. C'est la vie. A dollop of yogurt and a drizzle honey could be used to top it off.




What works for me is to grind the nut flour into a nut butter add tablespoon or so of butter and salt to taste. Mix together.
Butter the bottom of a pie plate, push the nut mixture with your hands onto the pie plate.
Add the pie mixture on top of the crust.
Then sprinkle some of the nut mixture on top. Of course it doesn't stay together like a flour crust, when working with it, but I find I like the taste and texture much better.
Good Luck, Lois




One of my neighbors has an apple tree and she has been sharing her apples, A friend created this "cake" with regular ingredients and then I converted it to scd ingrediants my measurement are not exact (sorry) but with this cake it really doesn't matter

Apple filling:

10-12 apples
1-2 tsp cinnamon, nutmeg, ginger,
water to cover apples
1/4 cup honey
1/4 cup butter

Cake batter;

1-1/4 cup almond flour
1/2 tsp cinnamon, nutmeg
1 tsp baking soda
3 tbl soften butter
2-3 tbl honey

Preheat oven to 350 F (180 C)
Peal and slice apples, place in sauce pan, add water till it cover apples a quater of the way. Cook over medium high heat untill apples are very soft and mushy. With a laddle or a large spoon drain excess liquid into a bowl and set aside to use in cake batter.
Add cinnamon, nutmeg, ginger, honey and butter; stir and simmer while preparing cake mixture

In a bowl take a cup of the nut flour, cinnamon, nutmeg, baking soda; blend with your hands until all lumps are gone add butter, honey and the reserved juice from the apples stir. Batter should be smooth and pourable if it seems to thin add the extra qaurter cup of almond flour.

Pour the apple mixture in a greased baking dish, stir in cake mixture into the apples, Bake at 350 F (180 C) for 45min. to an hour.
A knife or toothpick should come out cean yet this is not a firm cake.
Cake will be soft and juicy.
It is very yummy.

To make applesauce cake, I modified the banana cake recipe on page 103 by replacing the bananas with 1 cup of homemade applesauce, and adding one tsp of cinnamon and 1/4 cup of raisins.

cheers,


Alison



400-500 gr almond flour

100 grams butter

1 egg

1 teaspoon water

approximately 1/4 - 1/3 cup honey

pinch of salt

Blend dough in a bowl and add more almond flour if necessary until the dough is dry enough and not sticky to work with. Place dough in fridge or freezer for approx. 15 min - 1/2 hour.

Filling:


7 medium sized organic apples

1/3 cup of honey

2 tablespoons butter

2 teaspoon cinnamon

150 grams walnuts

150 grams almonds

150 grams raisins

juice from 1 lemon

1 teaspoon water

SCD legal vanilla

Peel and core apples. Cut in slices.
Set all ingredients in a heavy duty pot and cook app. 10 minutes until apples are a bit soft and filling is not wet.

Topping:

1- 2 finely sliced apples

50 grams chopped walnuts

50 grams blanched and finely sliced almonds

thin coconut slices

cinnamon

Pat dough into round pie form.
Add filling.
Decorate filling with the uncooked apples on top to form a round design.
Bake in slow oven 150-160 degrees Celsius (305-320 F) for approx. 30-40 minutes.
Keep your eye on oven as the dough can burn.
The edges can be covered with aluminum foil to avoid this.
Approximately 5 minutes before the pie is ready, decorate with walnuts, almonds, coconut slices and cinammon. Return to oven until nicely brown.

A real scoop -- the only known remedy to take a busy webmaster away from his computer screen...! :-)
__________________

midasgold asked:
>But are cups, teaspoons and tablespoons the same in Denmark as they are here? Answer: Yes!!!



2 bananas, cut into slices
4 apples, cut into thin slices
3 eggs
1/3 cup honey
1/4 cup pumpkin seeds
1 cup almond flour
1/2 lemon, squeezed into juice
1 tsp cinnamon
1/2 tsp SCD legal vanilla
1 tsp baking soda

Mix it all well, (if possible in a blender), spread it out on a piece of baking paper in a baking pan, bake in oven at 180 C (350 F) in about 25-30 minutes.

Linda



Flourless Lemon-Almond Cake

I've made this one a number of times, i replace the sugar with 4 tbsp of honey (honey is twice as sweet as sugar) Normies can't believe there is no flour in it.

Enjoy

This Majorcan specialty is usually topped with homemade almond ice cream or ice milk, but purchased almond ice cream can also be used.
1 1/3 cups blanched slivered almonds

4 tablespoons honey

4 large eggs, separated

5 teaspoons packed grated lemon peel

1/2 teaspoon ground cinnamon

Pinch of salt


Preheat oven to 375F. Butter and flour 9-inch-diameter cake pan with 1 1/2-inch-high sides. Line bottom of pan with waxed paper. Finely grind almonds with 2 tablespoons honey in processor. Combine yolks, 2 tablespoons honey, lemon peel, cinnamon and salt in medium bowl. Using electric mixer, beat until thick and smooth, about 2 minutes. Stir in almond mixture. Using clean beaters, beat egg whites in large bowl until soft peaks form. Gradually add remaining honey, beating until stiff but not dry. Fold large spoonful of whites into almond mixture. Gently fold in remaining whites.

Transfer batter to pan. Bake until tester inserted into center comes out clean, about 35 minutes. Cool in pan on rack. Turn out onto platter. Remove waxed paper.
Serves 8.

Bon Appetit

This recipe has been sent to you from Epicurious Food
(http://food.epicurious.com).





Lemon Cake w/ Lemon Filling
I made this one a couple days ago and served it to very appreciative non-SCD company. While there is almond flour in the ingredients, I think the name "nut cake" is a misnomer, especially when our fine, light Hughson flour is used (the typical Passover almond flour has the dark skins ground in and is somewhat courser) - mine came out a very light (in both color and texture), fluffy lemon cake!
----------------------------------------------------------------------
Here's a modified recipe (from "The Kosher for Pesach Cookbook", a project of the Yeshivat Aish HaTorah Women's Organization):

LEMON CAKE w/ LEMON FILLING (SCD!)
Cake:
8 eggs, separated
1/2 lb Hughson almond flour
juice of 1 lemon (I used a big one!)
1/2 + 1/8 cup honey (on the premise of a 1:2 honey:sugar ratio - heck, make it 3/4 cup as a little more sweetness wouldn't hurt this cake)

Beat egg yolks until thick. Add almond flour, lemon juice, and honey, and beat well. In a separate bowl, beat egg whites until stiff. Gently fold egg-yolk mixture into egg whites until just combined. Pour into two ungreased 9-in round layer pans and bake at 350 degrees F (175 degrees C) for 45 minutes.

Filling:

4 well-beaten eggs (I doubled the eggs to compensate for omitting the potato flour from the original recipe)
1/4 + 1/8 (a little over 1/3, even up to 1/2 should be OK) cup honey juice of 1 lemon (another big one)
1 tsp of fat (I omitted this, but vegetable oil should have been OK)
1 cup water (possibly too much, as the filling came out thickened but still rather runny - try cutting the water down to 3/4 or even 1/2 cup)

Beat eggs well. Add the honey, lemon juice, oil (optional) and water. If you have a thick-bottomed saucepan and are good with a whisk, don't bother messing around with a double boiler (who has time for such nonsense?): just heat up the mixture and keep whisking it like mad to keep it from curdling, until it thickens. I did this and the mixture was smooth as silk. Chill before spreading between layers and over the top and sides. Garnish top with a twisted lemon slice (slivered almonds and a mint sprig would be pretty, too).

The only thing I might add to this recipe would be a dash of salt to both the cake and the filling, to round out the flavor a bit. Some finely-grated lemon rind might also be a nice touch, either in the cake, the filling, or both.

A definite candidate for the "I can't believe it's SCD" category!

Deanna



Okay, here are some various lemon pie options. The first two I have tried - they are not incredible, but if lemon pie is what you crave they are definitely good. The third I have not tried, but it looks quite good also.
4 egg whites
3/4 C honey
1 C lemon juice
2 packets gelatin dissolved in 1 1/2 cups water
2 T butter

Mix thoroughly and cook over LOW heat or in a double boiler until it starts to thicken. Pour into a pie plate and chill until set.


Make meringue with egg whites, 1 T vanilla and 1/4 C honey.
Whip until stiff.

(I actually baked the meringue in the pie plate first - like a crust - because the filling doesn't need to go in the oven. I then let it cool and poured the filling on top of it. When the filling cooled it actually ended up on the bottom as the meringue sort of floated up to the top. It was a one time experiment, but it was good. If you try something different I'd be interested in the results.)




1 T gelatin dissolved in 1/4 C water
4 egg yolks
1/2 C honey
rind of 2 lemons (grated)
1/2 C lemon juice
1/2 tsp salt

Whisk yolks until pale yellow, and mix in other ingredients. Cook over low heat or in top of a double boiler until thickened. Cool.


Beat 4 egg whites until stiff and fold into yolk mixture. Pour into a pie plate and chill until set.




3/4 C almond flour
3 eggs
3/4 C honey
zest of 3 lemons
3/4 C lemon juice
1/2 stick (4 T) melted butter

Blend all ingredients and pour into a pie plate. Bake at 350 degrees F (175 degrees C) for 35 minutes.

Can also be Orange tart by using orange juice and zest in place of lemon.

Enjoy,
Nancy



Haven't tried this one yet. It's from "The Kosher for Pesach Cookbook", a project of the Yeshivat Aish HaTorah Women's Organization.
9 eggs (what would Passover - or SCD - be without eggs?)
1 T orange juice
2 1/2 cups almond flour
1 1/2 cups mashed (how 'bout pureed?) cooked carrots
3/4 + 1/8, or up to 1 cup honey
1 T wine

Separate eggs. Beat yolks. Gradually add honey to yolks. Beat until thick. Stir in carrots, orange juice, wine and almond flour. Fold in stiffly-beaten egg whites. Bake at 325 degrees F (165 degrees C) for 50 minutes.


Deanna



Another one from "The Kosher for Pesach Cookbook", a project of the Yeshivat Aish HaTorah Women's Organization:

3 egg whites (use the whites from the macaroon recipe!)
pinch salt
1/3 + cup honey
1 T lemon juice
6 canned peach or pear halves (no sugars!) (or poach your own fresh ones)
6 tsp (SCD) raspberry preserves
1/4 cup walnuts, chopped

Beat eggs whites with salt till fluffy. Add honey slowly. Add lemon juice with last of honey and beat until smooth. Place well-drained peach or pear halves on an ungreased baking sheet, hollow side up. Place teaspoon of preserves in each hollow. Cover each half with meringue. Sprinkle with nuts. Bake at 275 degrees F (130 degrees C) for 1 hour or until lightly browned. Serve hot or cold.



Deanna




Another one from "The Kosher for Pesach Cookbook", a project of the Yeshivat Aish HaTorah Women's Organization:

2 large apples
1/2 cups walnuts (or other nuts)
1/4 cup honey
1/2 tsp salt
1 T each lemon juice and lemon rind
5 eggs (separated)

Pare, core and slice apples. Line bottom of greased pan with apples. Beat yolks until light and frothy. Add honey, nuts, and salt. Add lemon juice and rind. Fold in egg whites. Pour over apples. Bake for 30 minutes in hot oven (I assume at least 350 degrees F (175 degrees C) ). Can also be made without separating eggs.

Deanna